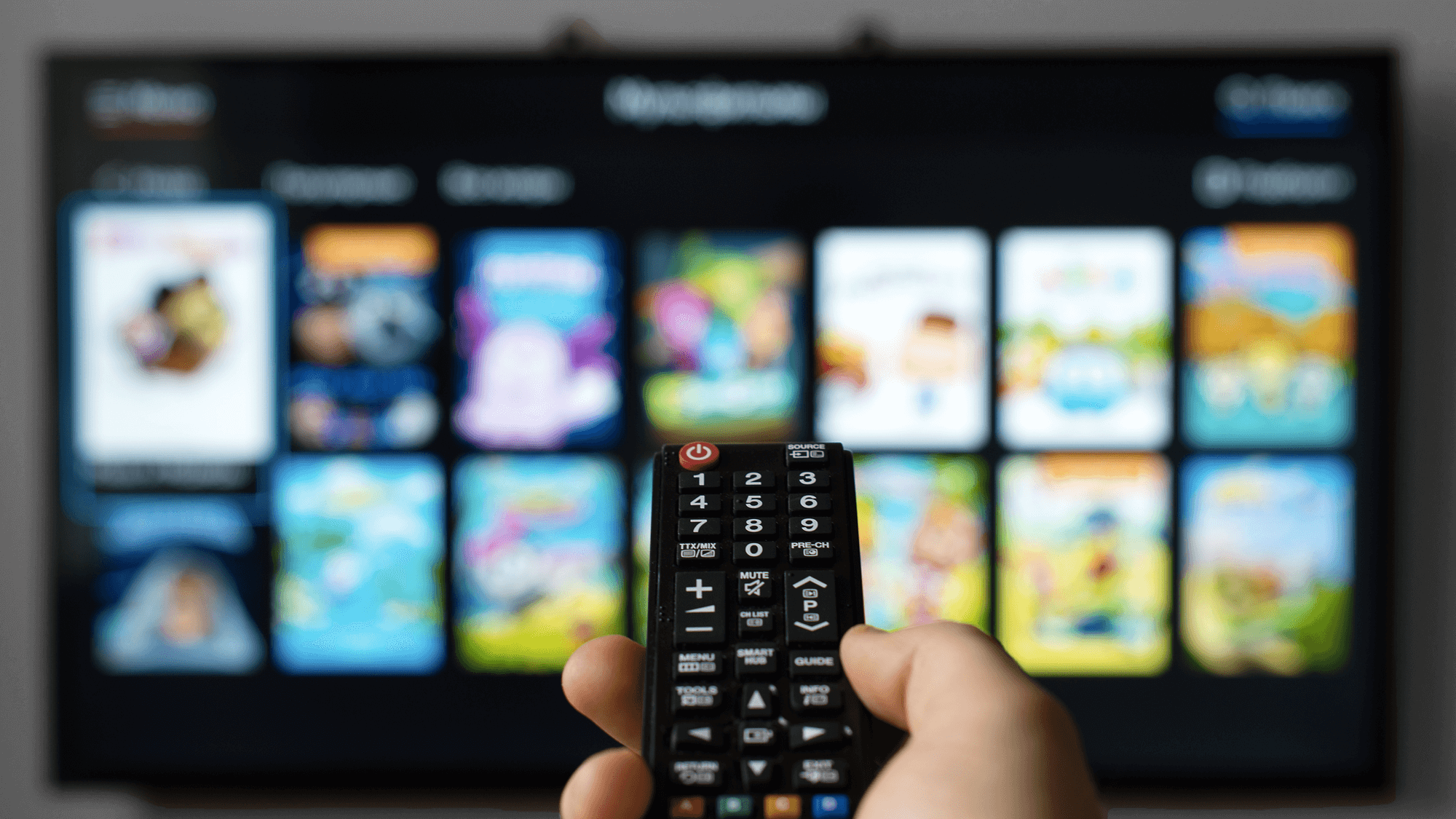 Smart TV video campaign for a CPG brand
Take advantage of video ads on Smart TV  — get access to a high-income audience and get higher video completion rate
Client
CPG brand
Product — baby food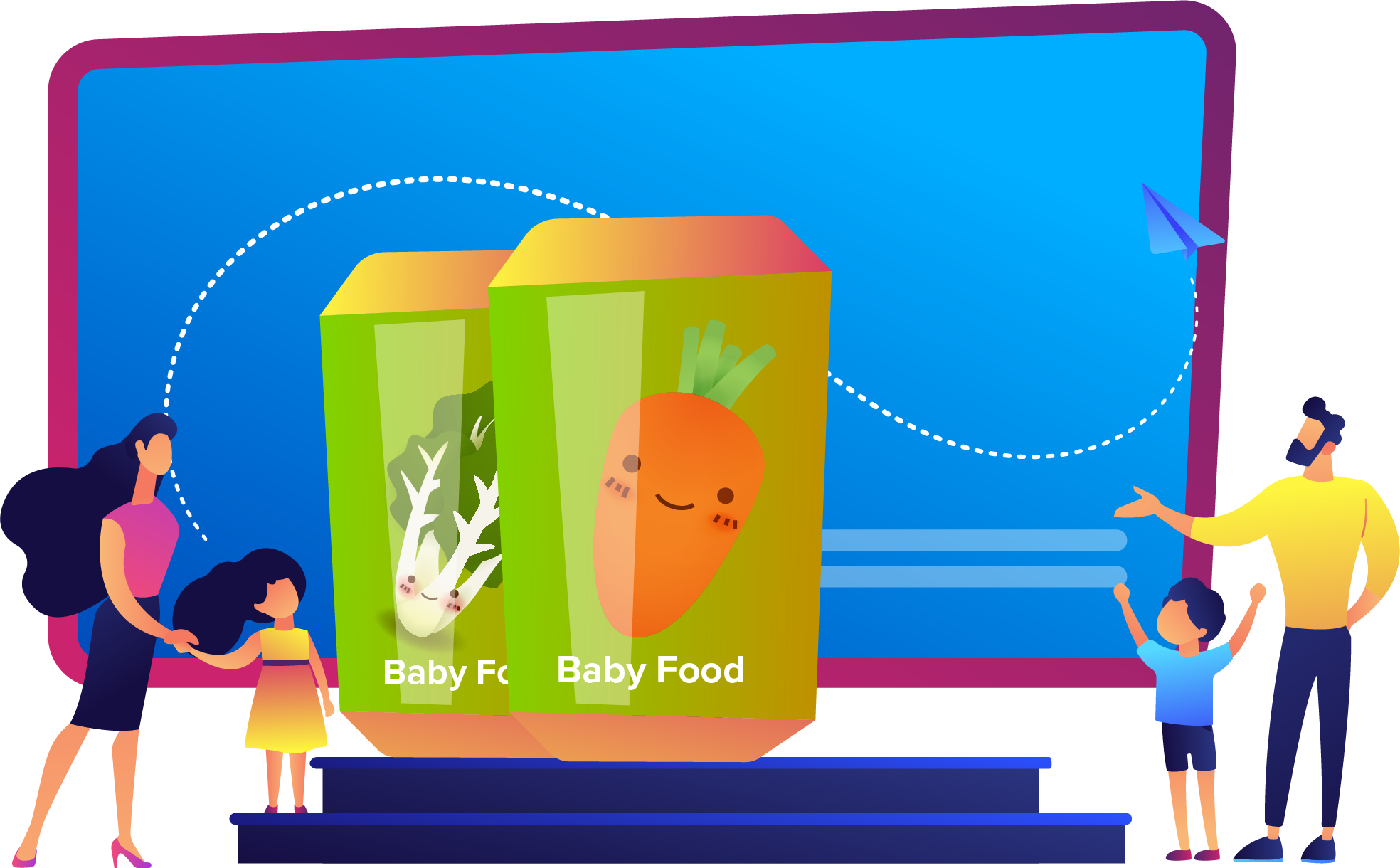 Goal
Increase video completion rate (VCR) and optimize the cost per contact:
desktop and mobile:
VCR ≥ 50%
CTR ≥ 2.5%
CPM ≤ $3.77
cost per contact ≤ $7.54
Smart TV:
VCR ≥ 50%
CPM ≤ $3.77
cost per contact ≤ $1.51
Problem
It was important for the advertiser that the user not only clicked on the creative, but also watched the video to the end, which was problematic due to the video length — 60 seconds.
Solution
To optimize the video campaign on desktop and mobile, we chose to target different audience segments as a strategy. Various combinations of the following segments were tested: baby food buyers, family and children, parents and children, pregnancy, children under 4 y.o. and preschoolers.

To improve post-click performance, we applied white and black lists of domains compiled based on the results of evaluating the following metrics: completion rate, visits, bounce rate, view depth, time on site, and invalid traffic.​​​​​​

To target the ads at the users who are more likely to watch the video to the end, we enabled the Getintent Action Predictor at the campaign launch. We installed the Getintent smart pixel into the ad creative to collect cookies of the users who watched the video to the end. Based on the data collected during the three weeks of placement, we set up a CPA model with a target action Video completion.

As a result, we managed not only to increase video completion rate from 50% to 54% and click-through rate from 2.5% to 3.1%, but also reduced CPM from $3.77 to $3.70. The cost per contact1 in the video campaign on desktop and mobile was reduced from $7.54 to $5.05.

Along with desktop and mobile placement, the ad campaign was also run on Smart TV (TVs with a built-in set-top box for Internet access). The Smart TV ads showed a higher completion rate. To maximize the performance, we regularly updated white and black lists of Smart TV applications and TV IDs.

On week two, a CPA model was built for a conversion rule Video completion, which had a positive effect on the campaign performance: KPI for video completions on Smart TV was exceeded and amounted to 69%. CPM was reduced from $3.77 to $3.30. At the same time, the cost per contact2 on Smart TV reduced from $1.51 to $1.27.

According to Nielsen research3, Smart TV users are young educated audience: 70% aged from 25 to 40, 80% of them have higher education. According to Mediascope, a media research company in Russia4, families with a middle and higher income dominate among Smart TV users.

As a result, due to ad placement on Smart TV, the advertiser managed to get a high-quality contact with an audience of more than 230,000 users.

1 The cost per contact for desktop and mobile placement was calculated by the formula: CPM — $3.70, multiplied by the frequency — 1.4.
2 The cost per contact for Smart TV placement: CPM divided by the average household size. The average household size in Russia, according to the Russian Federal State Statistics Service in 2018, is 2.6 people. 
3 Nielsen's report, Ad Performance on Smart TV, Russia, 2016. 
4 Mediascope stats, Russia, socio-demographic data: population of 12+ y.o., September 2018–February 2019.
Results
Increased CTR in desktop and mobile placement by 24%
Increased video completion rate on desktop and mobile by 8%, and on Smart TV by 38%
Reduced CPM on desktop and mobile by 2%, and on Smart TV by 14%
Reduced cost per contact on desktop and mobile by 49%, and on Smart TV by 18%